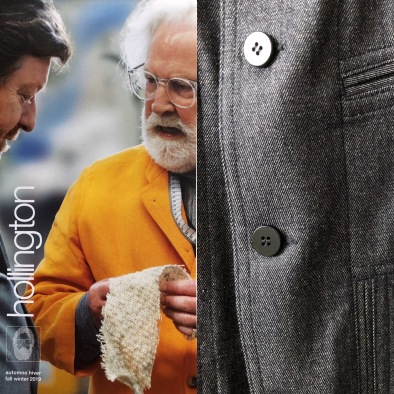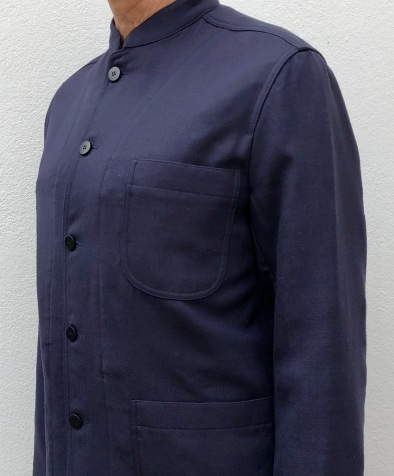 Tyrol-collar jacket Navy with Blackwatch lining. 100% wool.
Pris 5250:-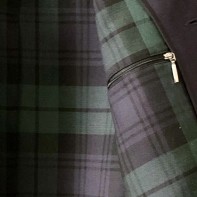 Architect jacket with incrusted pockets. A doubleface strech woollen cloth with a denim effect on the outside and light grey on the reverse. Pris 4800:-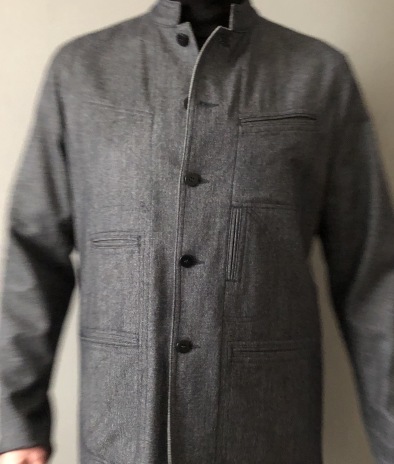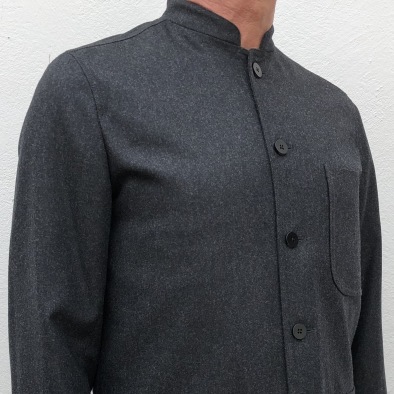 Nehru-collar jacket in charcoal flannel. 100% wool. Pris 5250:-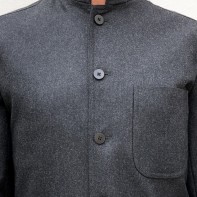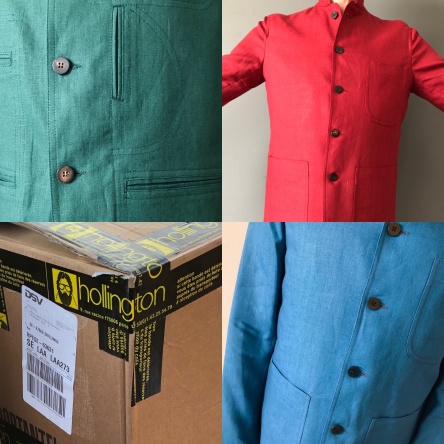 Linnekavaj i 100% linne. Finns i svart, grönt, rött och blått. Pris 3900:-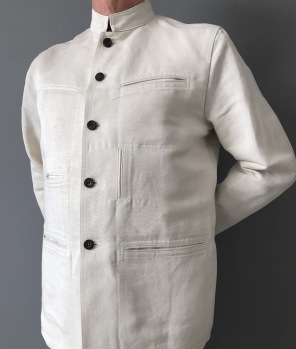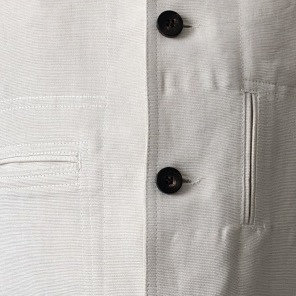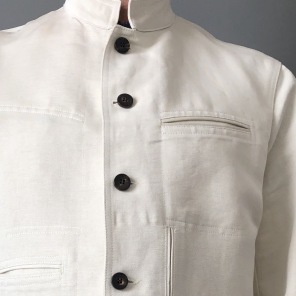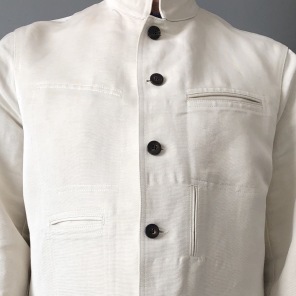 Arkitekt jackan 70% linne, 30% bomull
Pris 4400:-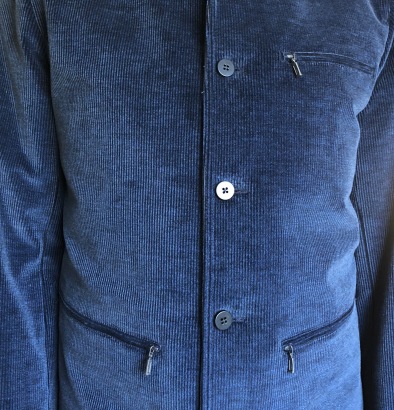 Jacka Smalrandig, blå manchester. Dragkedjor på alla fickor, både på utsida och insida. 3400:-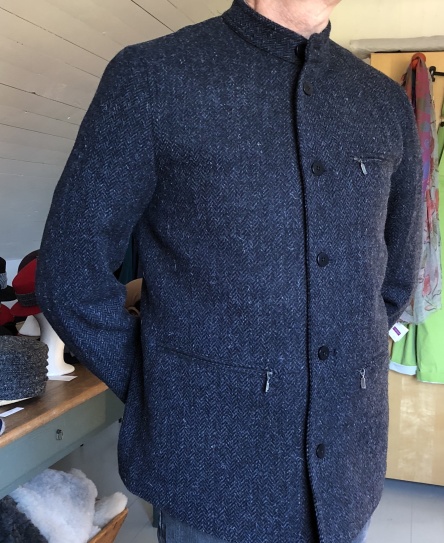 Jacka/kavaj
med officer-krage i blå tweed. Pris 5500:-







Dragkedjor på alla fickor både utanpå och inne i fodret.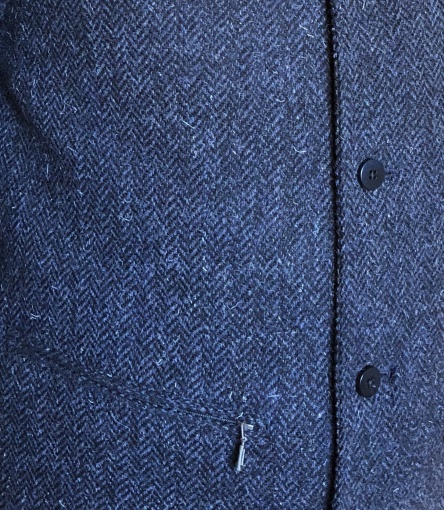 Hollington established 1974 in Paris.

Of Irish origin ,Patric Hollington has been living in Paris for over fifty years. Elegance, style and a great attention to detail are the key principles of his work.
Following a career as a journalist, he enters the fashion world by working for a textile purchase office located rue Royale in Paris. This is where he develops a taste for beautiful fabrics. After having associated with Michel Schreiber, and restyled the chic wardrobe of creative professionals, he creates his own brand in 1974 and opens his boutique rue Racine, in the heart of the Parisian "Rive Gauche".

His passion for architecture and design, as well as his encounters with designers and artists, soon influences his lifestyle, and continues to inspire his creations until today.

Patric Hollington appreciates textured fabrics, with a beautiful finish. His materials are carefully picked from the greatest Italian, Irish and Scottish suppliers. In the summer, he feeds his collection with colourful linen, light wool, and cotton fabrics. In the winter, he makes his clothing line with the brand's specialities: velvet, tweed and tartan fabrics - which come directly from Scotland, or wool chenille and cotton fabrics - which are woven exclusively for him in Tuscany.

A hollington garment often merges with the
personality of the person wearing it. Our clients are drawn to it while looking for something different,


something both elegant and timeless. The hollington regulars are often (but not always) people fulfilling a public activity: architects, artists, politicians, writers, musicians, film directors… Personalities, in the true sense of the word, who want to differentiate themselves without, however, standing out too much or being too eccentric.

Famous for his mao-collar shirts and jackets, as well as for his carpenter-collar jackets, the hollington style is the combination of a "bohemian chic" spirit, of the Bauhaus' architectural rigour, of the syncopated beat of jazz music, and of the epic blow of Russian music. It is inscribed within simple, refined, architectural lines, without ever falling into conformism or monotony. Still, our garments always stay savvy and comfortable.

Since 1974, the hollington team has been perpetuating this know-how, this "alternative elegance" ethics, with the same ambition: the quality and choice of fabrics, and a great attention to detail and to manufacturing. The line lives up to a symmetrical and architectural spirit. The clothing quality keeps flourishing and improving thanks to the work of craftspeople who have often been producing hollington garments for a long time.